Resources
My Health For Life
My health for life is a free, healthy lifestyle program helping Queenslanders to live well. This quick and easy online health check confirms if the program is right for you and provides insight to how your health is tracking.
Complete the health check at www.myhealthforlife.com.au/risk-assessment
NDIS Fee Schedule
You can find the current NDIS price guide, effective as of July 2021at https://www.ndis.gov.au/providers/pricing-arrangements
Optimise Health and Wellness bill in accordance to the NDIS fee schedule, which from time to time is reviewed and updated by the NDIS.
Queensland Community Support Scheme
The Queensland Community Support Scheme (QCSS) is an important component of the Queensland government's commitment to build thriving communities and enable the active participation of all Queenslanders, both socially and economically, within their community.
The QCSS provides supports to people who, with a small amount of assistance, can maintain or regain their independence, continue living safely in their homes, and actively participate in their communities. People may be eligible for the scheme if they are under 65 years old (or under 50 years old for Aboriginal or Torres Strait Islander people) with:
a disability (and are not eligible for the National Disability Insurance Scheme)
chronic illness, mental health or other condition, or
circumstances that impact their ability to live independently in the community.
For more information, visit Queensland Community Support Scheme – Department of Communities, Disability Services and Seniors
My Aged Care
My Aged Care is your starting point to access government-funded aged care services. Whatever your situation, specific needs, or background, we can help you understand what types of services are available – from services that help you live independently at home to short-term care that helps you get back on your feet, to moving into an aged care home when you can no longer live at home.
For more information, visit www.myagedcare.gov.au
National Disability Insurance Scheme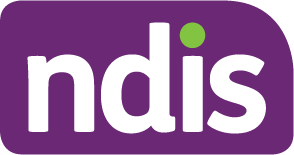 The NDIS takes a lifetime approach, investing in people with disability early to improve their outcomes later in life.
For more information, visit www.ndis.gov.au/understanding